Tronxy VEHO 600 Large 3D Printer Kit Direct Drive Beginner 3D Printer Size 600x600x600mm
Coupon: $200 off code 200OFFNOW
Delivery
Tronxy VEHO-600 Large Direct Drive 3D Printer 600*600*600mm
About this 600mm large 3d printer:
Super large buiding size 600mm*600mm*600mm
X5SA 600 Upgraded to the silicone heated bed
20 PIN integrated cable Tidy Printer head
Large Fixed foot cup & Reinforce cross braces
PEI Removal Spring Steel Plate 600mm*600mm
Automatic left and right leveling function Newly in firmware
Dual-axis OSG15 guide railway
Proximal feeding Direct extruder for Flexible Filaments
Auto-Leveling TR black sensor
9pcs of Big Hand Nut Easy to Leveling
Direct drive 3D Printer
Open source freely modification
Stable 30R Extrusion profile frame structure
Eight languages Touch Screen & USB connection
Product Details
Silicone heated bed
The heated bed upgrade to the silicone heated bed AC electric heating the heated bed is fast and stable.

Double Z-axis lower limit
Conducive to power-off and resuming function.

Stable new upgrade screen
Strong anti-interference More stable performance.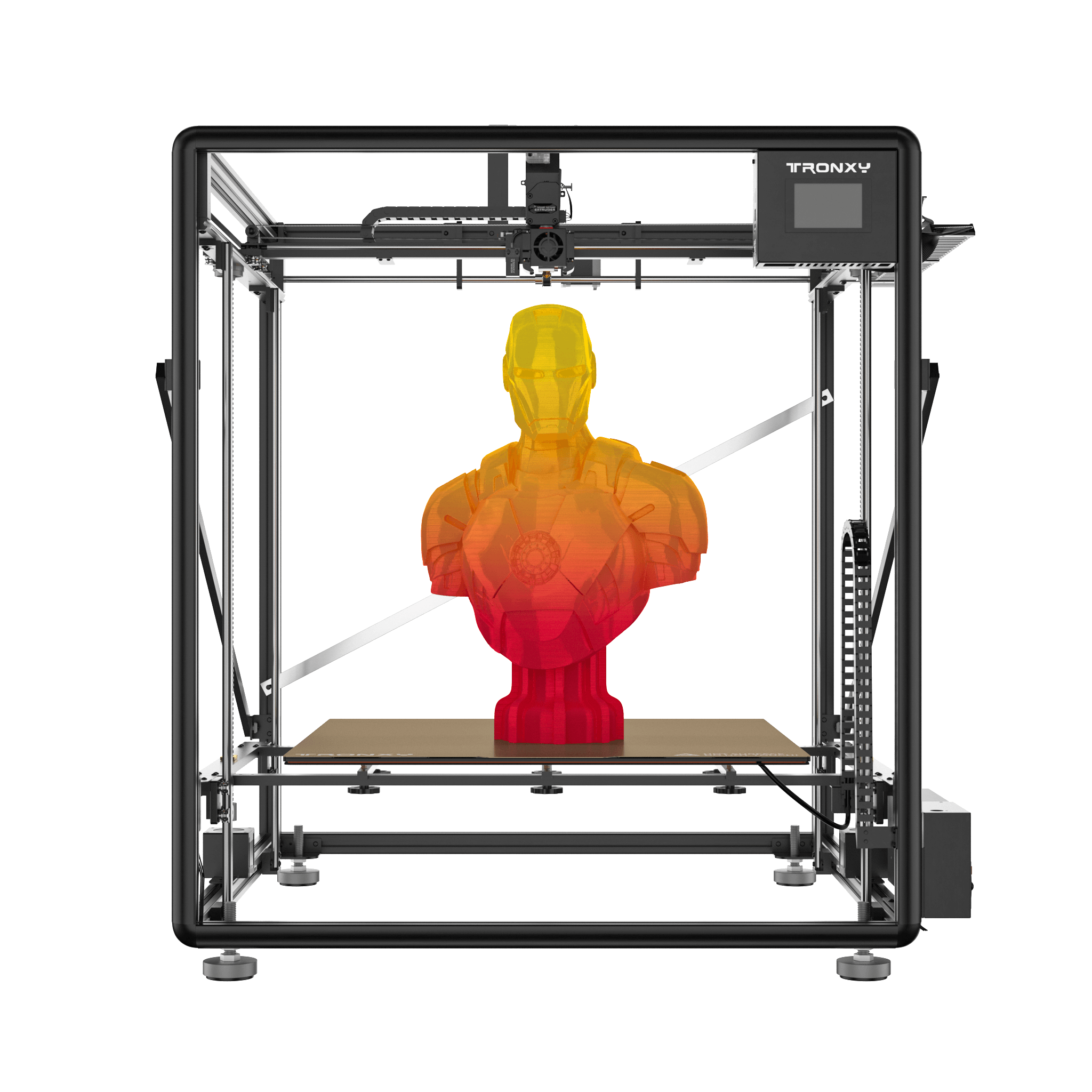 PEI heated bed plate
Full printing size 600*600mm, Easy to remove the model.

20 PIN integrated cable Printer Head
Easier handling of parts for replacing printheads, Easy to post-maintenance.

Large Fixed foot cup & Reinforce cross braces
Enhance the stability of machine printing without shaking.

VEHO-600 Installation Guide Video
How to install Tronxy new type VEHO-600 Diy Large Direct Drive 3D Printer Step by Step? Please check the installation guaide video.



Tronxy VEHO 600 Large 3D Printer Kit Direct Drive Beginner 3D Printer Size 600x600x600mm
United State